Wait a second… I know that bear!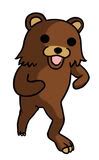 Of all the things to take from Harry Potter… At least the game comes with tiny catapults!
I'd stay in that jet the whole time if I were you, I've seen the size of the spiders from Australia. 
Grandma looks a little too excited to be playing this. 
Hey I was born in NJ, but even I don't think we need a game made about the state. 
Apparently the european version of the original game. This version probably involves trading in two sheep for an x-wing. 
I really need more board games up that are based on puns.
From the almighty boardgamegeeks : Be the first player to score 30 points. To score points, you must go out on a date with Zack and Slater and meet other Saved by the Bell kids in different places at Bayside High.
Wait.. isn't Richard Cipher the Seeker? And wasn't there a show called Legend of the Seeker? So that means… Richard Cipher is a rapping mastermind! I knew it.